For more information on the Arizona ADL Programs and Initiatives, please call (602)274-0991

ADL's No Place for Hate® initiative provides an        organizing framework for combating bias, bullying and  hatred, leading to long-term solutions to create and  maintain a positive school culture. It provides a unique  opportunity to empower students, faculty, administration  and family members to take a stand against hate and  bullying by incorporating new and existing programs under one empowering message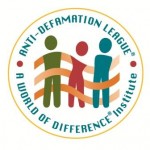 A WORLD OF DIFFERENCE INSTITUTE® 
The Arizona Regional office provides ADL's highly acclaimed anti-bias education programs to schools and students around the state, ranging from pre-school through high school.
StepUP! Assembly: An anti-bullying assembly designed to motivate bystanders to become allies. Available for Middle and High School

Becoming An Ally/CyberAlly: Interrupting Name Calling and Bullying: This program provides opportunities for educators and students to explore the harm of name-calling and bullying, and to develop a "Zero Indifference Approach" to such incidents.

Peer Training: Peer Training prepares high school students to work with their peers and younger students to confront bias and prejudice in their schools and communities. Through a series of workshops Peer Trainers explore the harms of name-calling and bullying and trains the participants to challenge these behaviors to teach their peers and younger students to be allies to others.

Teacher Training Programs: Educator workshops provide effective strategies to address prejudice, name-calling, bullying, and disrespect. Participants learn skills and acquire knowledge to build safe, respectful learning environments for all students. Common Core standards are addressed in educator workshops. Curriculum is available through the A Classroom of Difference teacher training program. CEU credit is available.

Trickery, Trolling and Threats: Understanding & Addressing Cyberbullying: These workshops for students, educators, and parents are part of the A WORLD OF DIFFERENCE® Institute and designed to increase awareness about the unique features and impact of harassment and hate on the Internet. Although cyberbullying affects almost half of all U.S. teens, schools are often unsure how to respond to these activities.
Echoes and Reflections prepares educators to teach about the Holocaust in a way that stimulates engagement and critical thinking while providing opportunities for students to see the relevance of this complex history to their own lives.
Combining the expertise of three leaders in education–ADL, USC Shoah Foundation, and Yad Vashem–the program, designed for middle and high school educators and their students, offers:
Best-in-class professional development
A comprehensive Teacher's Resource Guide and companion website
Extensive primary and secondary source materials
Visual testimonies from survivors and other witnesses of the Holocaust
Modular, interdisciplinary lessons that use a mix of instructional strategies and technologies
Expansive array of print and digital resources
Contact us to organize a no-cost professional development program today!
Echoes and Reflections Moral Courage Essay Contest
This contest, open to 7th through 12th grade student in Arizona. It  uses the Holocaust as a backdrop for students to explore the concept of moral courage. Students learn about individuals who have stood up against injustice and the impact of that decision.
2015 Moral Courage Essay Contest
2015 Essay Contest Application Form
Confronting Anti-Semitism/ Words to Action
The Anti-Defamation League's newly updated Confronting Anti-Semitism Program provides Jewish youth, their families, and other community members with essential tools and resources to recognize and respond to anti-Semitism in all its forms, including cyberbullying.
In order to empower ourselves and other members of the Jewish community to take action when we encounter anti-Semitism, program participants will learn how to:
Recognize and respond to insensitive or hateful comments and behaviors
Challenge anti-Semitic myths with facts
Report hate-motivated incidents in school and the community at large
Confronting Anti-Semitism workshops are interactive and can be customized to address specific needs and audiences.
Glass Leadership Institute
Through the Glass Leadership Institute, ADL empowers its next generation of leaders. This nationally recognized leadership program provides young valley professionals with  the tools to fight hatred and bigotry in their own communities by providing unique opportunities to explore ADL's mission from an insider's perspective.
Institute participants attend a session once a month, September through May, which showcases the important work of ADL and the full range of issues on the ADL agenda including, but not limited to: civil rights advocacy, combating domestic terrorism, international initiatives, Israel advocacy, anti-bias education and training, and community and interfaith outreach.
Participants also have opportunities to socialize with peers, network with ADL's senior leadership and attend the annual Shana Amy Glass National Leadership Conference in Washington, DC.
ADL works closely with law enforcement to monitor extremists and investigate the crimes and incidents perpetrated by them.   ADL has a vast array of resources to aid in this effort.  Among them are our website that includes our Hate on Display glossary of extremist tattoos, symbols, individuals and groups.
In addition, ADL offers law enforcement training on topics such as hate groups, hate symbols, hate crimes and anti-government extremism.  Our law enforcement training is free and is available to federal, state, and local police and court staff.